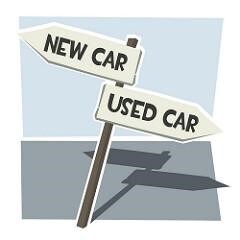 When it comes to buying cars, people have the option of purchasing a brand new one or a second-hand one. Most people have the intent of purchasing a new car with the perks and advantages that it provides, while others have the option to buy a used vehicle based on their needs. What matters most is choosing the best option that caters to your needs, and not just your wants.
Below are some tips on deciding whether buying a new or a used car:
Advantages and Disadvantages of Buying a New Car
One of the most apparent upsides of purchasing a brand new vehicle is the advantage an individual has of choosing the best specifications and car features that satisfy their needs and preferences. With this, the buyer has the chance to experience the latest technology that the provider has to offer, which easily translates to the buyer being more satisfied.
Aside from that, people who choose to purchase brand-new cars have the advantage of having benefits like warranty services, car insurance, and free or cheaper maintenance service. Even if it's a small factor at first thought, these things matter in the long run since cars are a long-term investment.
When it comes to considering budget, a brand-new car is not always the best choice to make. Typically, new cars are way more expensive when compared to pre-owned car deals. Even if the technology, features, and design of the used car can compete among the latest ones in the automobile industry, it still wouldn't be worth it if your pockets become empty and scarred.
Advantages and Disadvantages of Buying a Used Car
Even if choosing to buy a used car over a brand-new one limits your choices of the latest features and specifications, including the vehicle's color and additional features, opting to purchase a pre-registered car still has its upsides. This explains why most people still consider it as an option. One of the most apparent perks when it comes to buying used cars is the space for negotiation that it provides. The price is flexible and open for bargaining. This is very convenient especially when you have a budget to consider. However, there are a lot of things to give significant consideration to if you buy a used car. Factors such as safety, history, usage, maintenance costs, and other costs to keep your used car well-functioning are among the setbacks of used cars.
Aside from that, there are also cars in the market that are better off bought brand new than used, since some used cars, even if they cost you less on your first purchase, would cost you so much more in the long run, making your investment a hassle.